thoughts
now browsing by tag
Hi everyone,
New topic today, you want to change your life, change your thoughts first.
"If you continue to think what you always thought you continue to get what you always got" Read More…
Hello everyone,
If you want to succeed you have to implement a proven method, first you have to visualise what you want to have, be or do, it is your dream, and shortly afterwards you must have a plan.
What is the training balance scale? Read More…
Hi,
That is a great quote but is it really true? In all likelihood we usually reckon that by doing the same action we will acquire new abilities and will end up being perfect.

In a way it is true, after a while you will have acquired some competence by doing the same thing all the time, nevertheless we have to consider one thing.
You can apply the same pattern and never achieve perfection. Read More…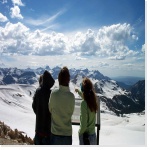 Hi everybody,
over the last years the law of attraction has been very popular in western countries, countless books have been written in different languages, a throng of seminars has been created and many conferences have been given as well. Read More…