goal
now browsing by tag
First and foremost, what exactly are habits?
To answer this question, we have to study the secrets of the humain brain -neuroscience- and how it works in our daily life.
Losing weight, stop smoking, taking action… anything we can have as a goal, represent our first step.

The power of your environment is critically important so as to change your existence.
It has been demonstrated about money that, "five years from now your income is going to be the average of your five best friends"
What does it stand for? Read More…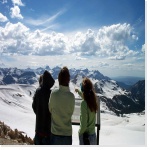 Hi everybody,
over the last years the law of attraction has been very popular in western countries, countless books have been written in different languages, a throng of seminars has been created and many conferences have been given as well. Read More…